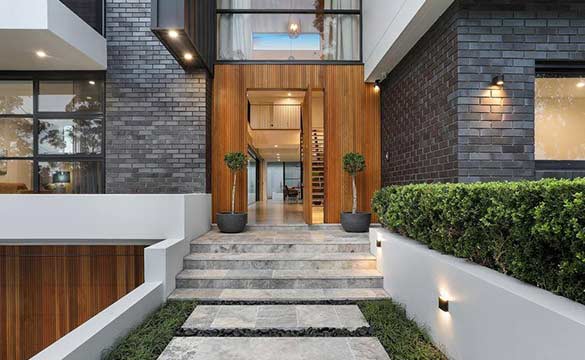 Our Services
At Intreeg Landscapes we offer a range of landscaping services in and around Sydney, NSW.
Our team of experienced landscaping professionals has the knowledge and expertise to transform your backyard into something special.
Although we offer complete landscaping packages, we also provide various garden maintenance, landscape design, and construction services throughout the region.
Some of our more popular landscaping services in Sydney and the surrounding parts of NSW include:
Landscape Design – Similarly, we offer complete landscape design services throughout Sydney. First, our team of experienced designers will sit down with for an initial consultation to determine exactly what you want. Following this consultation, we will go away and put together a complete landscape design blueprint.
Landscape Construction – Alongside design, one of our most popular landscaping services in Sydney is landscape construction. We can take your design blueprint – created either by our team of designers or by another landscape designer of your choice – and transform your garden according to your wishes.
Garden Maintenance – Our team includes a number of gardening professionals with the skills to help you design and create your dream backyard. We can also help you with regular garden maintenance if you need us to.
Concreting & Paving – At Intreeg Landscapes we regularly work with clients to develop complete concreting and paving solutions. We can help you build paths, driveways, stairs, and pretty much anything else that requires concreting or paving.
Timber Decking & Landscaping – Similarly, we also offer complete decking and timber landscaping services. We use the highest quality timber and industry accepted construction techniques, which means that you can be assured of the quality of our work.
Fencing – All properties need fences of some description, and at Intreeg Landscapes, we can help you design and build your new fence. Our fencing services include glass pool fencing, colorbond, retaining walls, and timber fencing.
Tree Lopping & Stump Removal – Do you have an annoying tree or tree stump that just gets in the way of everything? If so, we can help! Our team is fully trained and qualified in tree lopping and stump grinding, and we can remove troublesome trees without fuss.
Turf Laying & Maintenance – Another of our more popular landscaping services is turf laying and lawn maintenance. If you don't have time to look after your lawns, our team of gardeners can work with you regularly to keep things in top condition.
Irrigation Design & Installation – Developing efficient irrigation solutions is important in Sydney and throughout NSW to make sure that your garden remains attractive throughout the summer months. We can help with both the design and installation of complete irrigation systems.
We Pride Ourselves On Our Reputation For Excellence
Here at Intreeg Landscapes we value one thing above almost anything else – you and your happiness. This means that our team will do everything in their power to make sure that you're happy and 100% satisfied with the landscaping services that we provide.
Similarly, we're always happy to go the extra mile to make sure that you get exactly what you're expecting. We never leave jobs half finished, and we strive for a professional finish that you just won't find elsewhere.
Find Out More
If you would like to find out more about the landscaping services that we offer throughout Sydney, then get we're always happy to have a chat. Our friendly customer service team can answer any questions that you might have regarding your landscaping or gardening projects.
Get in touch with our team to find out more about how we can help you bring your dream garden to life!