Professional Sydney Landscaper
Our professional landscaping team are based in Sydney, NSW and has the skills and experience to deliver a complete garden landscape solution. We can fully transform your outdoor space into something beautiful. On top of this, we pride ourselves on our ability to complete every job on time, every time. Our work is done with a high degree of professionalism, and every one of our employees understands the importance of customer service.
Get a FREE QUOTE now. Call: 0406 292 222
We Offer Complete Property Solutions
We employ a team of fully trained landscape designers, construction experts, and garden maintenance professionals who allow us to bring you complete landscape solutions. Considering your needs, we can create a comprehensive plan to give you the garden of your dreams.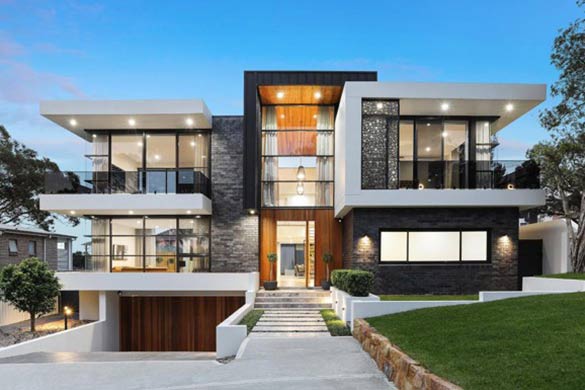 Landscape Design – This is the first step of any landscape project that we take on. We will pair you with a member of our design team, who will walk you through an initial consultation to determine exactly what you're hoping to get out of the landscaping process. We will then develop a complete design blueprint that tells our landscapers exactly what they need to do.
Landscape Construction – Following the design process, our team of landscapers will work alongside your designer to bring your outdoor spaces to life. Our landscape construction services range from complete garden transformations to small jobs like paving or building a new water feature.
Garden Maintenance – If you find that looking after your gardens is just too hard, or that it takes too much time, we can pair you with an experienced gardener or landscaper who can help you keep things tidy. We perform all types of garden maintenance throughout Sydney, including regular work and one-off jobs such as tree removal or turf laying.
We're Your Local Landscaper
Here at Intreeg Landscapes, we pride ourselves on the fact that we're your local landscape professionals throughout Sydney and the surrounding parts of NSW. We take pride in our work, and everything we do is done with you, our clients, at the front of our minds.
Unlike some of our competitors, we don't charge ridiculous amounts for simple landscaping or gardening jobs. Instead, we're always striving to bring you affordable services that you can rely on.
But, at the same time, we never compromise the quality of our work. Every job we do is completed according to the highest industry standards, which means that you can rest easy with the knowledge that the work we do will stand up to the test of time. Get a FREE QUOTE now. Call: 0406 292 222
Top Landscaping Services
On top of everything else, we always aim to deliver the best landscaping services in the region. We always put you first, and our team will do everything in its power to make sure that you're happy with the work we deliver.
Ultimately, keeping you happy with our work is extremely important to us. After all, you're the one paying for the work, and you deserve to get things done the way you want them.
We always deliver the highest level of customer service and workmanship while remaining within your budget. When you work with Intreeg Landscapes, you won't ever face hidden costs or unexpected fees – we're always honest, and we will always discuss unexpected problems with you before proceeding with our work.
Speak to us today
If you'd like to find out more about our landscaping services in Sydney, NSW, get in touch with our friendly customer services team. We're always happy to answer any questions you might have about our services, and there's no such thing as a dumb question.
Send us an email or get in touch by phone today. Call: 0406 292 222