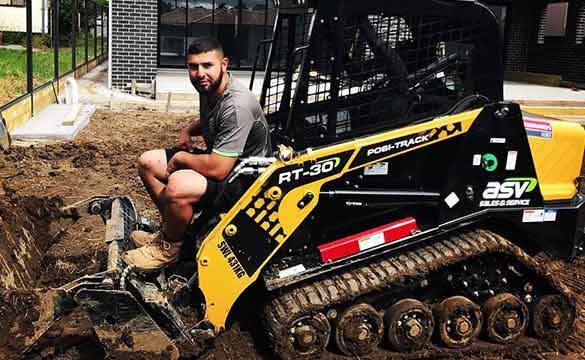 Landscape Construction
At Intreeg Landscapes we provide a full range of landscape construction services throughout Sydney and the surrounding parts of NSW.
With a reputation for excellence and one of the best landscaping teams in the region, we have what it takes to help you achieve your landscaping goals.
Our team of landscape construction experts can work either from an existing design document or in conjunction with our team of experienced designers. We take pride in our work, and everything that we do is focused on delivering the best result for you and your family.
Why Should You Consider Intreeg Landscapes?
What makes us better than our competitors?
Ultimately, that's a very good question. There are many different 'landscaping experts' operating throughout Sydney, but we believe that we offer a level of service that is absent in most of our competitors. A few of the things that set our landscape construction services ahead of our competitors' include:
We are committed to leaving you happy with your outdoor spaces, and we will do what it takes to make sure that this happens.
Every single member of our team is highly skilled and experienced in specific aspects of landscape construction.
As your local landscape constructions team, we understand that money can sometimes be tight. We therefore strive to keep things as affordable as possible for you and your family.
All things considered, our reputation speaks for itself. We value the name that we've developed as one of Sydney's leading landscaping service providers, and we're always working to ensure that we don't damage our reputation.
We Offer Complete Landscape Construction Packages
At Intreeg Landscapes we're proud to be able to offer complete landscape construction packages which include everything from design to ongoing maintenance.
1. Landscape design – Our team of experienced designers can put together a comprehensive design blueprint outlining exactly what you want your new outdoor space to look like.
2. Landscape construction – Next, our construction team will work closely with our design team to make sure that everything outlined in the design blueprint is implemented successfully.
3. Ongoing maintenance – Finally, the Intreeg team includes a number of landscape and garden maintenance experts who can work with you at regular intervals to make sure that your outdoor spaces remain in top condition for years to come.
But, it's important to realise that we don't only offer complete landscaping packages – we're also happy to help with any landscape constructions you might have planned. There's no job too big or too small, and we have the skills and equipment to cover anything you can throw at us.
We Offer Both Commercial & Residential Landscaping Services Throughout Sydney
At Intreeg Landscapes out services extend to both commercial and residential landscape construction throughout Sydney and the surrounding parts of NSW.
Residential landscape construction – Our residential landscape construction services are generally in high demand, and we can help you with everything from complete garden transformations to small jobs like paving or tree planting.
Commercial landscape construction – Developing a strong first impression is a key part of running a successful business. Our commercial landscape construction services include low-maintenance, attractive landscape designs that complement your business image.
As you can see, our services extend to cover anything related to landscaping.
Get In Touch To Find Out More!
If you think that we can help you with your landscape construction needs in or around Sydney, NSW, get in touch with us today We're always happy to have a chat, even if you just want to test the water with a few questions.
Send us a message or give us a call to find out how we can help you develop the outdoor space of your dreams!