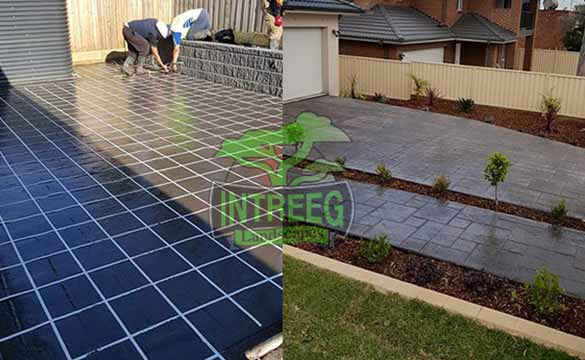 About Us
At Intreeg Landscapes we strive to deliver the highest quality landscaping services to clients throughout Sydney and the surrounding suburbs.
With years of combined industry experience and a reputation for excellence, we believe that we offer some of the best landscaping services in the region.
Our Team
We pride ourselves on employing the best landscaping professionals that Sydney has to offer. Every member of our team goes through a rigorous skill test before they are hired, which means that you can rest easy with the knowledge that we will get the job done on time, every time.
Similarly, the Intreeg team understands the importance of customer service and maintaining our reputation for excellence.
Everything we do is done with you at the center of our mind.
This means that we will always work closely with you to make sure that you're happy with the work that's being completed. Nothing is too hard for us, and we're always happy to go the extra mile to do the little things that transform a mediocre job into something special.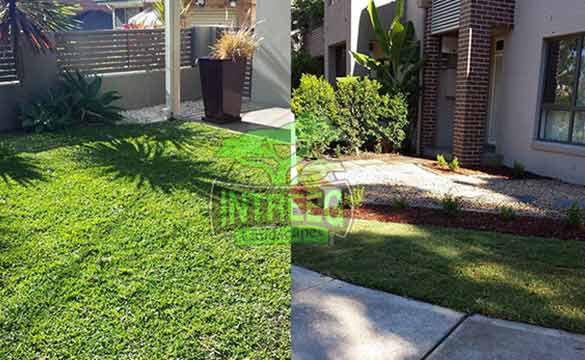 We Are Passionate About Your Ideas
With out focus on customer satisfaction, we are always striving to improve our service and work processes. When you work with Intreeg Landscapes, you will find that we are always happy to have a chat and help you develop the most attractive solutions for your project.
At the same time, we offer extremely competitive prices and affordable landscaping and gardening packages. Unlike many of our competitors – who we believe charge ridiculous prices for mediocre services – we try and do everything we can to reduce the cost, lightening the burden on your hip pocket.
Speak To Our Team
If you're interested in finding out more about the Intreeg team and how we operate, then don't hesitate to get in touch with us – we're always up for a chat about anything landscaping or garden related!