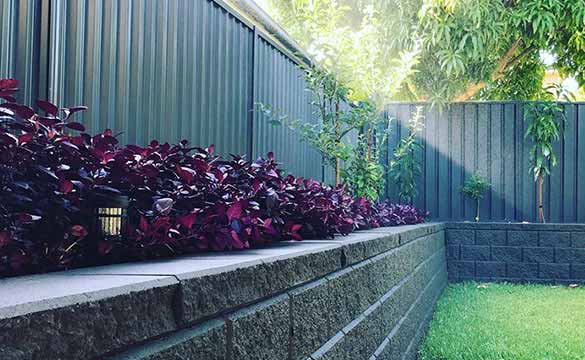 Landscape Design
At Intreeg Landscapes, we specialise in landscape design throughout Sydney and the surrounding areas of NSW.
Our team of experienced landscape designers is fully trained and qualified, with the skills and know-how to help you develop the perfect design blueprint for your dream garden.
We understand that landscape design can be a confusing process if you're not a creative person. With this in mind, we're proud to offer complete design solutions, allowing you to sit back, relax, and let us do the work. Get a FREE QUOTE now. Call: 0406 292 222
Initial Consultations
Once you've told us what your goals are and what sort of design you want to develop, we will pair you with the landscape designer that we feel best suits your needs. Following this, we will ask you to sit down for an initial consultation, where your designer will ask you questions about:
What sort of overall style you're going for.
What particular landscape design features you want to include. For example, you might want to include something like a swimming pool or outdoor dining area.
What your budget is and how flexible you are.
The type of plants and garden features that you want.
You can rest assured that we never use out of the box designs or landscaping packages. Every single one of our designers create fully customized landscaping blueprints for everyone that they work with.
The Design Process
Following the initial consultation, our landscape designers will go away and work on your design. Taking into account the information that you gave us, we will create a design that includes that elements that you want while remaining within your budget.
Ultimately, our main focus is making sure that you're happy with the design that we come up with. At Intreeg Landscapes we value customer service, and this is shown by the suite of happy clients that we've worked with throughout Sydney and NSW.
Follow Up Appointments
Once our landscape designers have come up with a design blueprint that we think you will be happy with, we will ask you to review the document and highlight anything that you want changed.
Following this, you will be able to sit down with your dedicated landscape designer and work through these small changes to make sure that you end up with a design that your 100% happy with.
We Specialise In Modern Landscape Design
Unlike many of our competitors, who create mediocre, boring design templates, the Intreeg Landscapes team specialises in modern, contemporary landscape design. We're always happy to try something new, and we're confident that we can help you design an outdoor space that will be the envy of your entire neighbourhood.
Ultimately, landscape design is a fast evolving field that requires a level of commitment to keep up with. Our designers are passionate about what they do, and they pride themselves on staying up to date with all of the latest landscape design techniques.
Why Should You Use Our Design Services?
Although we'd love to work alongside you to design your dream outdoor space, you should always do your research before choosing a landscape designer. But, we're confident that you will return to us when you've explored your options.
Our team of landscape designers is very friendly and always happy to address any concerns that you might have.
We employ one of the most skilled design teams in Sydney.
All of our designers love their job and take pride in their work.
If you're interested in finding out more about Intreeg Landscapes and our landscape design services then feel free to give us a call or reach out to us via our website.
Get in touch today to find out how we can help! Get a FREE QUOTE now. Call: 0406 292 222